Sometimes a story is too good not to capture.
Our 20 Stories series captures some of the most interesting voices in Australian Architecture.
Chasing the sky: 20 stories of women in Architecture
In Chasing the Sky: 20 Stories of Women in Architecture the concentrated voice of some of Australia's most dynamic practitioners and their exceptional projects are presented. Distilled in this volume is a palpable sense of women in architecture, of the jobs and challenges of a creative professional and the culture of making. Themes and questions run across the publication to reveal commonalities and differences. We read varied views on education, craft and technology; on collaboration and inventive processes; on formative influences and entrepreneurship; and, on the relationship between architecture and society. As acclaimed practitioners and as a diverse collective, they offer an incisive glimpse into the richness of contemporary Australian architecture, of the spirit that galvanises the profession and cultivates its future. Common themes and questions run across the volume to reveal commonalities and differences. We hear varied views on education, craft and technology; on collaboration and inventive processes; on formative influences and entrepreneurship; and, on the relationship between architecture and society. As acclaimed individuals and as a diverse collective, they offer an incisive glimpse into the richness of contemporary Australian architecture, of the spirit that galvanises the profession and cultivates its future buoyancy.
Emma Williamson
Emma is a founding director of CODA Studio. A practice she started with her husband Kieran straight out of university twenty years ago. The practice has grown from humble beginnings to complete award-winning projects across all scales from urban design and master planning to architecture and interiors.
Camilla Block
Camilla Block graduated from the University of Sydney with a Bachelor of Architecture (First Class Honours) in 1991 and joined Neil Durbach in practice in 1992. In 1998, the office of Durbach Block Architects was established.
Hannah Tribe
Hannah Tribe is the founder and principal of TRIBE Studio Architects. A passionate architect, student of literature, art collector, painter, traveller and object designer, Hannah studied at the University of Sydney and then Cornell University before returning to Australia and establishing her own practice more than a decade ago.
Rachel Nolan
Rachel Nolan set up her practice with Patrick Kennedy in 1999. Kennedy Nolan has since developed a reputation as a design-focused practice with a distinctive approach to built form. The practice is dedicated to the production of architecture that is highly responsive to its context and seeks to form a strong relationship with landscape.
Stephanie Little
Stephanie Little is a founding partner of Chenchow Little Architects. She graduated in Architecture from the University of New South Wales (UNSW) with honours in 1994. Chenchow Little have received many awards for their work including the Australian Institute of Architects National Robin Boyd Award, the NSW Aaron Bolot Award and the Australian House of the Year.
Tara Veldman
Tara Veldman has experience in design across Australia, Europe, and the Middle East. From early in her career she has had an interest in social architecture; completing her thesis at the University of Melbourne on Cohousing.
Penny Fuller
Penny Fuller is a founding partner of Silvester Fuller, an emerging architecture studio based in Sydney. Following several years working internationally Penny established her practice with Jad Silvester in 2008.
Sarah Ball
Sarah leads Woods Bagot's Global Education sector. Her passion and leadership across Australia and beyond is exemplified by an extensive architectural and interior design portfolio of successful and innovative projects, many of which having been acknowledged with education and design industry awards.
Debbie Ryan
Debbie Ryan is an owner of McBride Charles Ryan with vast experience in the design of commercial, institutional and domestic projects. Her scientific and intuitive design abilities, acute sense of composition and extensive product knowledge has given her a wide and renowed reputation.
Rachel Neeson
Rachel Neeson studied architecture at the University of Sydney, graduating with the University Medal in 1993, and completed a Masters of Architecture in Barcelona. She formed Neeson Murcutt Architects with her late partner Nicholas Murcutt in 2004.
Sue Carr
Sue Carr is the founder and principal director of Carr Design Group, a practice representing over forty years of work. Since co-founding the pioneering interior design firm Inarc, Sue's name has been synonymous with Australian design.
Melissa Bright
Melissa Bright is the owner and founding director of MAKE architecture—an emerging practice that has already gathered a collection of built work that displays a striking conversation with Melbourne architectural heritage. With its work predominantly in residential building—alterations and addition — the careful understanding of occupational use is complemented by an intrinsic interest in material specificity.
Lisa-Maree Carrigan
Lisa-Maree studied architecture and graduated from the University of Newcastle with First Class Honours in 1992, and then went on to work in large practices in Sydney and London. She returned to Sydney in 2001 and joined GroupGSA, where she has been a director for the last decade.
Clare Cousins
Clare Cousins studied architecture at RMIT and took a semester at the TU in Berlin. Since establishing Clare Cousins Architects in 2005, the practice has grown organically and works across diverse cultural and commercial projects. Clare Cousins Architects are specialists in small to large scale residential projects.
Abbie Galvin
Abbie Galvin is a principal at BVN, one of Australia's largest and most highly-acclaimed architectural practices. Among her portfolio of work are the Taronga Zoo Upper Entrance Precinct, the Braggs Research Institute, the UTS Campus 2020 Masterplan, the HMAS Creswell Redevelopment in Jervis Bay, and the Royal North Shore Hospital.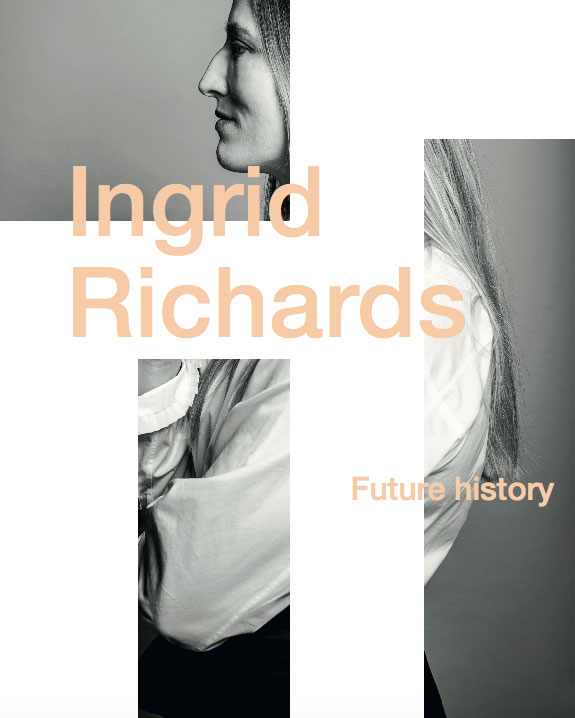 Ingrid Richards
Operating in her home town of Brisbane, Ingrid Richards co-founded Richards & Spence with the aim of choreographing vibrant public spaces from private commissions. A graduate of the University of Queensland, Ingrid was an associate with Cox Rayner Architects before commencing private practice in 2008.
Annabel Lahz
Annabel graduated from the University of Queensland with Honours and received the Queensland Institute of Architects Medallion, the Board of Architects Prize and the University Medal. Before establishing lahznimmo architects in 1994, she worked at Lindsay Clare Architects and Lawrence Nield and Partners Australia.
Christina Na-Heon Cho
Christina is an Associate at Cox Architecture in Brisbane. Continually widening her horizons, Christina's creativity is underpinned by a philosophy of participatory democracy, driving change throughout the global design community and wider society.
Kerstin Thompson
Kerstin Thompson is principal of Kerstin Thompson Architects (KTA)—a Melbourne-based architecture, landscape and urban design practice with projects n Australia and New Zealand. She is an advocate for architecture in her role as member of the Office of Victorian Government Architecture, Design Review Panel, an occasional writer, curator, and jury member.
Virginia Kerridge
Virginia established her practice in 1995 and has embraced a diversity of projects ranging from single dwellings to apartment buildings, extending to hospitality, retail and art galleries.
From the Ground Up: 20 Stories of a Life in Architecture
From the Ground Up: 20 Stories of a Life in Architecture brings together 20 of Australia's leading architectural practitioners to reveal, in their own words, what drew them to their calling. Their reflections offer an insight into the values and ideas behind some of the country's most innovative and important buildings. Richly designed and illustrated, the book includes sketches and other conceptual material to provide a glimpse of how each practitioner realizes and fleshes out their ideas. A photographic chronology of key works also presents a snapshot of every architect's career and accomplishments to date. Sometimes humorous and often surprising, the stories in From the Ground Up show us just what it takes to succeed in the demanding and intensely competitive profession of architecture. More importantly, though, they provide an understanding of the very human influences shaping our buildings, our cities, and our societies.
Kristen Whittle
Kristen Whittle is a director of Bates Smart, one of Australia's oldest and most respected architecture firms. The notion of architecture as a social art underpins all of Kristen's design work, which includes many of Melbourne's significant new buildings, from the Royal Children's Hospital, for which he was lead designer, to 171 Collins Street and the National Centre for Synchrotron Science in Clayton. Kristen was educated at Manchester University in England, before completing postgraduate studies at Southern California Institute of Architecture (SCI-Arc) in Los Angeles. He then went on to work with Herzog & de Meuron in Basel, Switzerland, playing a leading role in the design of the Trinity Laban Conservatoire of Music and Dance, which later won the Royal Institute of British Architects Stirling Prize. Here, he recounts how growing up in the UK amongst the legacy of the postwar building boom and its associated architectural excesses influenced his commitment to a socially responsive and responsible approach to design.
James Jones
James Jones is design principal of Architectus Melbourne. This is his second tenure at the practice, originally being co-designer on the competition-winning design for the Queensland Gallery of Modern Art. In recent years, James has also practiced at Morris Nunn & Associates and as a director at HBV Architects in Hobart. He was previously president of the Tasmanian Chapter of the Australian Institute of Architects and adjunct professor at the School of Architecture and Design, University of Tasmania. James' approach to architecture privileges the pursuit of built ideas through a deep understanding of both project and site - what he describes as finding their design 'DNA.'
Philip Vivian
Philip Vivian is a director of Bates Smart, one of Australia's oldest and most respected architecture firms. A sensitive response to climate and the movement of sun and air informs much of his design methodology, an approach he has applied to buildings ranging across a wide spectrum of programs and typologies. He has been responsible for many significant projects in Sydney, including the 420 George Street Tower, the Parramatta Justice Building, the Headquarters of the New South Wales Police Service, the Jones Bay Wharf redevelopment, the Walsh Bay Wharf redevelopment and many others. Early personal acquaintances with some of Australia's most renowned architectural practitioners, including Harry Seidler and Glenn Murcutt, left an indelible mark on Philip's psyche. Here, he recalls these sometimes tense, but always rewarding encounters and reflects on how they have driven his own pursuit of an architecture that is both modern and finely tuned to place.
Paul Jones
Paul is a director of JCY Architects and Urban Designers. Now based in Perth, Australia, he has worked on projects all over the globe with many of the world's top architects, including James Stirling and Norman Foster. In recent years, he has been design director for the West Australian Newspapers Headquarters Building, Edith Cowan University Library and the Joondalup Railway Station, among other projects. Paul sees the evaluation of site history, what he calls the site's 'palimpsest,' as essential to the design process. Here, he traces his journey from rusty coastal fishing town in Western Australia, to the studios of the 20th century's most innovative architects and explains how this rich breadth of experience has informed his approach.
Peter Dean
Peter Dean is a principal at HASSELL and is involved in major architectural projects throughout Australia and Asia. Based in Perth, Peter has been the primary creative architect and design team leader on projects including the George Temple Poole Award-winning project one40william, Fiona Stanley Hospital and the Perth Noongar Cultural Centre. He has also been actively involved with the Green Building Council of Australia since becoming a Green Star Associate in 2005. Peter sees the opportunity to improve the physical and emotional wellbeing of others through a better-designed built environment as both a privilege and a delight.
Michael Rayner
Michael Rayner is principal director of Cox Rayner Architects. Two-time winners of the Australia Award for Urban Design, Australia's premier award for urban design achievement, his practice has also won six category awards at the World Architecture Festival. Remarkably, these projects range from an individual house, to pedestrian bridges, to ferry terminals, to an international museum. Whether they be intimate residential commissions or mega-scale urban infrastructure projects, a desire to create meaningful places informed by the fullest spectrum of human understanding possible underpins all of Michael's work. Here, he describes how an early obsession with the intensely meaning-rich design of churches eventually resulted in a career shaping some of Australia's most distinctive urban spaces.
Shane Thompson
Shane Thompson graduated from the Queensland University of Technology in 1979. His independent nature saw him quickly establish his first practice on the Sunshine Coast in 1981. Soon after, he played a leading role in the emergence of BVN Architecture as one of Australia's most significant practices, where he worked for more than 27 years. Shane has been individually and jointly responsible for a range of innovative and highly regarded projects, small and large, including Athletes Village in London, to schemes for major urban projects in China and South East Asia, and the University of the Sunshine Coast's Faculty of Arts. In 2011 Shane again established his own independent studio.
Philip Cox
Philip Cox is the founding partner of one of Australia's most influential and largest practices - Cox Architecture. He has designed a swath of landmark Australian buildings, including the Australian National Maritime Museum at Darling Harbour, the Sydney Football Stadium [Allianz Stadium], National Tennis Centre Flinders Park [Melbourne Park] and Longitude 131 at Uluru. Despite the vast scale of much of his work, though, his architecture has been recognised as remarkably attuned to the spirit of place. In recognition of his contribution to architecture, Philip was awarded the Order of Australia in 1988 and in 1993 also received the inaugural award for Sport and Architecture from the International Olympic Committee. Here, he reflects on his lifelong pursuit of an architecture fit for both purpose and place.
Elizabeth Watson Brown
After 21 years of directing Elizabeth Watson Brown Architects, Elizabeth is now design director at Architectus. A life fellow of the Australian Institute of Architects, Elizabeth was an inaugural member of the Queensland Government's Board for Urban Places and is adjunct professor in the School of Architecture at the University of Queensland. Elizabeth is a passionate advocate for place-responsive and socially responsible design, underpinned by a deep understanding of the human, landscape and climatic dynamics in subtropical and tropical urban environments. Here, she reflects on architecture's responsibility to enrich the human experience not only through its beauty, but also through its responsiveness.
Lindsey and Kerry Clare
Lindsay and Kerry Clare have been producing architectural projects for more than 30 years. Clare Design was established in 1979 on the Sunshine Coast. After close to 20 years of successful practice, the then New South Wales government architect, Chris Johnson, invited the Clares to undertake the inaugural role of design directors to the Government Architect's Office, a two-year role. In 2000 they became the founding directors of Architectus Sydney, serving as design directors from 2000 to 2010. During this period, notable projects included the Queensland Gallery of Modern Art, the University of the Sunshine Coast Chancellery, the University of NSW Village student housing project and Wesley House in Brisbane. Since 2010 Clare Design has worked on select projects, including the Docklands Library, the Newcastle Art Gallery Redevelopment and an ocean front house. The Clares also passionately embrace their roles as professors at the School of Architecture and Built Environment, University of Newcastle, where they work to instil their students with the same thoughtful and considerate approach that saw them become the 2010 recipients of the AIA Gold Medal, Australia's highest architectural award.
Neil Durbach
Graduating from the University of Cape Town, South Africa in 1978, Neil Durbach set up practice in Sydney after winning the national competition for the new Royal Australian Institute of Architects Headquarters Building at Tusculum, Sydney, in 1983. He has worked as the principal design architect on all of the projects of Durbach Block Jaggers. Neil says he fell into architecture after his parents deterred him from studying art and describes his working process as fraught with indecision and self-criticism. Despite this, though, his practice has produced some of Australia's most singular and highly regarded buildings, with many awards to its name, including the Harry Seidler Award for Commercial Architecture in 2010, the AIA National Special Jury Award in 2006 and the National Award for housing in 2005.
James Grose
James Grose grew up in Bundaberg, in a house built in the traditional 'Queenslander' style - a vernacular architecture responsive to the region's tropical climate. From childhood, he knew he wanted to be an architect and this early experience of life in a building appropriate to place has deeply influenced his approach to design. After working in the Brisbane practice of Neville Lund as a teenager, James would later go on to establish his own practice in the late eighties with a little assistance and encouragement from Australia's only Pritzker Prize winner, Glenn Murcutt. A merger in 1998 saw James become a principal of BVN Architecture and then latterly its national director in 2006. Here, he has overseen a slew of award-winning institutional works, including the recent Kinghorn Cancer Centre and the Brain and Mind Institute at the University of Sydney. Throughout this period, though, he has never lost sight of what drew him to architecture originally - the desire to create buildings that are appropriate to both place and circumstance.
Ninotschka Titchkosky
Ninotschka Titchkosky is a partner of BVN Architecture. She has worked in Australia and internationally on a broad range of project types, a particular strength being her ability to navigate complex circumstances to deliver richly experiential environments. She has led several award-winning projects, including the Santos Office Headquarters, Adelaide, and Monash University Student Housing. Here, she tells of the values and experiences that have driven her from being a shy teenager, with a passion for art and art history, to become a leader of one of Australia's largest and most highly regarded architectural practices.
Andrew Cortese
After an isolated upbringing in the idyllic bushland setting of outer-suburban Sydney, Andrew Cortese turned an instinctive belief in building's transformative potential into a career in architecture. With the timely announcement of Sydney's successful bid for the 2000 Olympics coming just after his graduation, he began his journey into professional practice with a series of high profile infrastructure and sports projects alongside some of Australia's most respected and accomplished architects. Here, he reflects on the influences that have shaped his pragmatic yet ideals-driven approach to design, underpinning a sequence of award-winning projects that ultimately led to a leadership role at the world-renowned architectural practice, Grimshaw.
Mark Loughnan
Mark Loughnan is joint head of architecture and principal at HASSELL, based in Melbourne. Mark's career trajectory to date is reflective of the increasingly global nature of contemporary architectural practice and, likewise, the increasingly agile nature of the contemporary practitioner, who now operates among a wildly diverse range of cultures and climates. Before joining HASSELL in 2006, he spent seven years with renowned Swiss architecture firm Herzog & de Meuron (HdM), establishing its US office and becoming an associate of the firm in 2004. Here, Mark describes the passion and principles that have driven him from soul-crushing beginnings in the depths of an Australian recession to the top of one of Australia's largest and most successful architecture firms.
Stephen Webb
Stephen is an architect and design director of DesignInc Melbourne. Stephen was one of the lead designers of K2 Housing, Council House 2 (in collaboration with the City of Melbourne) and Bio21 Institute at the University of Melbourne. As design director at DesignInc Melbourne for the past 10 years, he has been instrumental in the development of the practice's integrated design philosophy. This philosophy promotes building fabric as an evolving expression of natural systems and the active design of healthy spaces. The end goal is the development of an architecture that moves beyond the contemporary obsession with 'carbon neutral' sustainability, to buildings that are restorative and regenerative. Cities, in a sense, that are climate positive.
Nik Karalis
Nik is director and global design intelligence leader of Woods Bagot. His work has received international acclaim and won a number of prominent design awards, including the AIA National Award for Public Architecture, Victorian Architecture Medal, Interior Design Excellence Awards (IDEA) Overall Winner, FX International Award and other global and regional awards. In January 2013 Nik returned to Australia after three years abroad at Woods Bagot's London and Beijing studios. Nik believes that living and operating in other markets is distinct from simply doing work abroad, as it allows you to understand cultural differences in a deeper, more meaningful way. He is also a firm believer in the power of collective intelligence over individual ego when designing for both contemporary conditions and future relevance.
Georgia Singleton
Georgia is a passionate advocate of what she terms 'goose pimple architecture' - architecture that elicits an emotional response, that can slow or speed up time and change our behaviour. As a director of Woods Bagot with a focus on education, she is committed to advancing this sector's development within Australia and across the world, pushing beyond traditional building and fitout typologies with research-driven solutions. Most recently Georgia has been involved with the University of Sydney Business School and the Nan Tien University and Cultural Centre, Wollongong, among other projects. Here, she talks of her belief in the power of process in driving genuine innovation.
Richard Kirk
Richard Kirk is the founder of Richard Kirk Architect (RKA). Since he established RKA in 1995, the practice has grown from designing humble timber houses in the suburbs of Brisbane to developing major urban and institutional projects all over the region, with studios in Beijing and Kuala Lumpur. Major recent works include the University of Queensland's flagship Advanced Engineering Building, the ABC Headquarters in Southbank, Brisbane, and first prize in the recent two-stage international design competition for the National WWI and WWII Memorials in Canberra. Throughout this journey though, his work has consistently reflected a desire to make places that are memorable and relevant to the communities that they serve. Here, he elaborates on how growing up in a graceful and intimately detailed timber Queenslander has shaped his love of unassuming, but quietly powerful buildings and the craft of making.
Videos from the '20 Stories' Books